Caption 029 Let life unfold
De kenmerken van Caption Polish
De lak droogt in enkele minuten
De lak is intens gepigmenteerd
De lak dekt vrijwel altijd in 1 keer
De lak heeft de looks van een soak off gell
De lak heeft een prachtige langdurige spiegelglans
De lak blijft 3 keerlanger zitten dan een reguliere nagellak
De lak is eenvoudig te verwijderen met nagellak remover of de Caption onto the next polish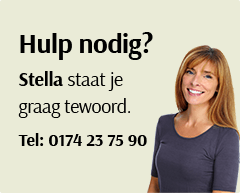 Caption aanbrengen
Caption Polish is geen reguliere nagellak en door de extreem snelle droogtijd heeft deze een eigen manier van aanbrengen.
Start met de Basecoat. Breng deze op alle 10 de nagels aan. 
Ga direct verder met de kleur naar keuze en breng op alle 10 de nagels een laagje aan. 
Direct na het aanbrengen kun je de Matte of Glanzende Topcoat aanbrengen. 
Het eindresultaat is binnen enkele minuten touch-dry en binnen 15 minuten uitgehard met een gel-look
Dit kun je enkele minuten versnellen door de Caption Drying Drops aan te brengen na de Topcoat
Tips
Om de houdbaarheid te garanderen is het aan te raden om de nagels te ontvetten met wat alcohol of een nagellakremover zonder olie. Vervolgens breng je de Basecoat héél dun aan. Bij het aanbrengen van de Color is het belangrijk om het penseeltje éénmaal heel licht af te strijken. Er is een ruime hoeveelheid Color lak nodig om het resultaat van een gel-look te krijgen. De Topcoat breng je vervolgens in een normale hoeveelheid aan.