Cursus One By One techniek
Nog %1 beschikbaar
Duur cursus: 1 dagopleiding van 09:00 tot 16:00/16:30 uur.
Vooropleiding vereist: Geen
Niveau van deze cursus: Vergelijkbaar met niveau 3 MBO
Opleiding te volgen vanaf 16 jaar
Binnen 6 maanden een kosteloze terugkomdag inbegrepen.
Kleine groepjes

Nieuwste technieken

Ervaren docenten

Inclusief luxe starterspakket

6 maanden garantie & terugkomdag indien nodig

Standaard 10% korting op ons assortiment

Je dient voor deze cursus zelf een model mee te brengen. Je model moet vanaf 12.15 aanwezig zijn.

Lees hieronder alle informatie over deze cursusdag, het uitgebreide startpakket en alle contra indicaties.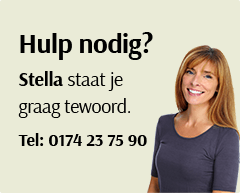 One by One Techniek:
Beauty Label biedt verschillende cursussen aan; waaronder de cursus One by One techniek.
Dit is de basis cursus waar je mee start wanneer je een professioneel wimperstyliste wilt worden. Je leert op deze dag alle, maar dan ook echt álle vaardigheden om op de juiste wijze een One by One wimperset te plaatsen.
Buiten dat je de basistechnieken van de One by One methode leert te beheersen, leer je natuurlijk ook allerlei andere belangrijke informatie. Wij zorgen er voor dat onze cursisten goed opgeleid en zelfverzekerd de deur uitlopen!
Wij vinden het zeer belangrijk dat ook alle andere essentiële aspecten in deze cursus aan bod komen waar je in de praktijk tegen loopt.
Daarom gaan wij in deze cursus ook uitgebreid in op bijvoorbeeld het herkennen van allergieën of parasieten, hygiëne regels, salon management, lash mapping en taping methodes, do's & dont's en o.a. hoe je de beste retentie kunt behalen door de eigenschappen van alle vloeistoffen en lijmen te leren kennen. Als je nu denkt; wat zijn dat allemaal voor termen, dit leren wij je graag allemaal uitgebreid op deze cursusdag!;)
Waarom kiezen voor een cursus bij de Beauty Label Academy?
Wij zijn van mening dat je veel meer leerstof in je opneemt als je handelingen zelf kunt ervaren of kunt zien/ nadoen. Tijdens de cursusdag stellen wij jou daarom een aantal vragen en vragen wij jou bijvoorbeeld om een handeling uit te voeren uit de leerstof. Bijvoorbeeld of je voor wilt doen hoe je de tape plaatst of hoe je een allergie herkent.
Geen zorgen, wij verwachten natuurlijk niet dat jij na 1 dag al het hele theorieboek uit je hoofd kent;)!
Wij willen op deze manier alleen maar monitoren en evt. direct bijspringen als jij ergens nog begeleiding of extra uitleg bij nodig hebt.
Zo zorgt Beauty Label er voor dat jij na het volgen van deze cursus met veel zelfvertrouwen en kennis thuis aan de slag kunt gaan om te oefenen.
Aan het einde van de cursus vragen wij jou een evaluatieformulier naar waarheid in te vullen. Dit formulier wordt vertrouwelijk behandeld en gebruiken wij alleen om onze cursussen en trainingen te monitoren en zo nodig aan te passen naar de wensen van de cursisten.
Alle voordelen van een cursus volgen bij Beauty Label;
Onze kundige docentes geven de cursus in kleine groepjes zodat zij altijd alle aandacht hebben voor de cursisten.

Onze docentes scholen regelmatig bij en zijn in het bezit van certificaten en diploma's.

Tijdens de cursus worden er vragen gesteld en krijg je kleine opdrachten. Wij snappen dat je nog niet alle theorie uit je hoofd weet. Wij vinden het alleen belangrijk dat je alle handelingen veilig en zelfstandig kunt uitvoeren. Door deze opdrachten te doen en vragen te beantwoorden weet jij dat jij thuis met alle zelfvertrouwen aan de slag kunt en zal jij tijdens het oefenen thuis niet tegen problemen aanlopen.

Je krijgt na het volgen van een cursus bij de Beauty Label Academy standaard 10% korting op het gehele assortiment en vervolg trainingen.
Je krijgt daarnaast ook 6 maanden garantie;
Binnen deze 6 maanden mag je kosteloos nog een middag meedraaien (met een zelf meegebracht model) op een cursusdag. Het kan natuurlijk zijn dat je in de praktijk nog tegen problemen aan loopt of dat je je werk nog extra wilt perfectioneren. Wij van Beauty Label begeleiden je dan op deze terugkomdag met alle plezier verder zodat je met het volle vertrouwen aan de slag kunt.
Beauty Label heeft ook een prachtige showroom en een experience center. Zo kan jij op locatie verschillende producten uitproberen en ervaren!
Je mag op werkdagen natuurlijk ook bij ons in de groothandel langs komen om nog vragen te stellen, nieuwe dingen te bespreken of om extra uitleg te krijgen over producten en/of marketing. Al onze medewerkers beschikken over alle kennis om jou hier bij te helpen.

Wij zijn van maandag t/m vrijdag tussen 09:00 en 16.30 uur telefonisch altijd bereikbaar of je kunt je vragen stellen via de email. Op e-mails wordt binnen onze openingstijden altijd binnen 48 uur gereageerd.
Starterspakket:
Je werkt in deze cursus met Beauty Label producten en ontvangt een uitgebreid starterspakket. In dit starterspakket zitten alle benodigdheden om in jouw salon al direct aan de slag te kunnen gaan met het plaatsen van wimpersets. Alle producten die je nodig hebt voor een wimper behandeling zitten dus in het starterspakket. Met de gebruiksproducten uit dit startpakket kan je in jouw salon tot wel +- 50 klanten behandelen!
Optioneel:
Sommige producten kan je aanschaffen in de groothandel of later bestellen in onze webshop (met een leuke korting natuurlijk)!
Dit komt omdat er heel veel verschillende wimper soorten, krullen, diktes en lengtes zijn. Met welke soort/lengte/dikte jij gaat werken is natuurlijk geheel jouw eigen keuze. Dit heeft alles te maken met persoonlijke voorkeur en de voorkeur van jouw toekomstige klanten. Wij willen niet voor jou bepalen waarmee je erna gaat werken.
Er zitten in het startpakket daarom 2 verschillende mix wimpertrays waar je al een aantal klanten van mooie wimpersets mee kunt voorzien.
Alle extra verbruiksartikelen zoals hygiëne producten en allerlei leuke musthaves mag je, als jij dat wilt, zelf in de groothandel aanschaffen. Tijdens de cursus leer je alle extra producten kennen en zo kan jij zelf beslissen wat jij nodig vind om bij te kopen. Wij staan hier met een heel team voor jou klaar om jou te helpen bij deze keuzes. Beauty Label heeft een mooie grote showroom waar je alle producten kunt bekijken.
Inhoud starterspakket twv €159,- ex. BTW:
Beauty Label N0.1 Glue 5ml ;
BL-15 tweezer ;
BL-12 tweezer :
Tweezer etui ;
Microbrushes 50stuks ;
Beauty Label Lash Primer 50ml ;
Beauty Label Gel Remover 15ml ;
Beauty Label Lash Foam ;
Beauty Label Matte super soft ellipse lashes MIX tray D 0.20 ;
Beauty Label Matte super soft ellipse lashes MIX tray C 0.15
Beauty Label 5 paar eyepatches ;
Paper tape ;
Mascara borsteltjes 50 stuks ;
Lijm platform ;
Lijmstickers ;
Lash mapping stickers ;
Luchtpompje ;
Uitgebreid Beauty Label Theorie boek ''One by One techniek''.
Wat wordt er tijdens de cursus wimperextensions behandeld en hoe ziet deze dag eruit?
Tijdens de theorie van 09:00 tot 12:00 leer je uitgebreid over;
Kennis over de verschillende wimperextensions;

Contra-indicaties;

Hygiëne en veiligheid;

Salon management en marketing;

Tips & tricks;

Do's & don'ts;

Lash mapping and taping methods;

Alle kennis over lijmen en alle andere vloeibare producten;

Hoe de beste retentie te behalen;

Aftercare;

Productkennis;

Wimpers te verwijderen en op te vullen
We bespreken uitgebreid alle producten uit je starterspakket en alle bijproducten.
Hierna begin je te oefenen op een mannequin oefenhoofd. Nu kan jij op jouw eigen tempo aan alle instrumenten en producten wennen zodat je een idee krijgt van wat je na de lunchpauze op jouw model gaat beoefenen.
Op het oefenhoofd leer je ook alvast hoe je de wimpers veilig kunt verwijderen en hoe je de wimperset moet opvullen.
12:00 tot 12:30 is er pauze in de lounge. Neem een lekkere lunch mee.
12:30 gaan we oefenen op jouw meegebrachte model en leren we;
De one by one techniek toe te passen ;
Wimpers te verwijderen ;
Het opvullen van de wimpers ;
De juiste lengtes en dikte te bepalen bij de lengte en dikte van de natuurlijke wimpers ;
Hoe je de producten uit je starterspakket gebruikt, beheerst en wat ze zijn of doen;
Voor en na foto's te maken.
Rond 16:00 uur is de dag in principe voorbij maar gaan we nog even terug naar de lounge om:
Je certificaat uit te reiken als je alle technieken goed in de praktijk hebt beoefent;

Nog eventuele vragen te beantwoorden;

De dag te evalueren; wij vragen je hier een (terugkoppeling) formulier over in te vullen;

Een eventuele terugkomdag in te plannen;

Foto's te maken;

Een kopje thee / koffie of glaasje bubbels te drinken om de dag met een goed gevoel te eindigen.
Houdt er rekening mee dat het jou misschien nog niet lukt om binnen de gestelde tijd een volledige One By One set te plaatsen. Je zult dus waarschijnlijk thuis jouw meegebrachte model in de loop van de week verder op moeten vullen.
Na de cursus heb je de basis technieken en de theorie in ieder geval goed aangeleerd. Onze docentes zullen in de loop van de dag ook een aantal vragen stellen om te kijken of je alle informatie goed hebt begrepen en of je nog verdere informatie/begeleiding nodig hebt. Dit kan dan direct opgepakt worden zodat je aan het einde van de cursus je certificaat in ontvangst kunt nemen.
Je krijgt een certificaat uitgereikt als onze docentes zien dat je de behandeling goed, veilig en zelfstandig uit kunt voeren.
Als de docente merkt dat je tijdens de cursus onvoldoende resultaten behaalt plannen wij direct een extra terugkomdag (met een model) in zodat jij jouw certificaat (na goede resultaten) alsnog in ontvangst kunt nemen!
Het is dan de bedoeling dat je deze tussenliggende periode gebruikt om intensief te trainen om alsnog in aanmerking te komen voor het certificaat.
Als jij je kennis wilt uitbreiden en een Allround wimperstyliste wilt worden kan jij je, na veel geoefend te hebben op snelheid met de One by One techniek, inschrijven voor de vervolg cursus; de Russian Volume techniek!
De wimperstylistes die bij Beauty Label de One by One cursus hebben behaald komen gemiddeld al na 2 á 3 maanden oefenen terug voor de vervolg training: Russian Volume.''
Nog meer vragen? Bekijk ook onze one by one video om een impressie van de dag en onze locatie te krijgen.
Beauty Label
Telefonisch: 0174-237590
Email: [email protected]
www.Beauty-label.nl / www.BeautyLabel.nl
© 2020 Beauty Label. Alle rechten voorbehouden. Niets uit deze tekst mag worden verveelvoudigd, opgeslagen in een geautomatiseerd gegevensbestand, of openbaar gemaakt , in enige vorm of op enige wijze, hetzij elektronisch, mechanisch, door fotokopieën, opnamen, of enige andere manier, zonder voorafgaande schriftelijke toestemming van de uitgevers (Sharon Buffart en