Acryl basisopleiding (5 day bootcamp)
Ben jij op zoek naar een afwisselend beroep, houd je van beauty en verzorging, ben je praktisch ingesteld en houdt je ervan om met mensen te werken? Dan is nagelstyliste worden echt iets voor jou! In deze opleiding leer je uitgebreid de technieken om kunstnagels te kunnen zetten. Je hebt de mogelijkheid om eindeloos creatief te zijn met allerlei verschillende producten en stijlen, je bent zelfstandig, je maakt je eigen keuzes. Na het volgen van de cursus ontvang je een certificaat.
Wij bieden een unieke complete en zeer intensieve nail training aan en dat in slechts 5 werkdagen!
Praktische Informatie:
Lesduur: 5 lesdagen 
Lestijden: 9.00 - 16.00 uur 
Totaalprijs : €899,00
De lessen in onze academy worden gegeven door zeer ervaren docenten!
Inhoud cursus:
Productkennis;

Manicure / anatomie;

Hygiënische voorschriften;

Salon management;

Verlenging technieken d.m.v. tips & sjablonen;

Acryl clear / div kleuren;

Perfectie vijltechnieken;

Nabehandelingen en opvultechnieken (ook op het model);

Het maken van ombre en french op verschillende manieren (reverse) & nagelbedverlenging;

Freestechniek;

Examen theorie en praktijk.
Wij bieden de mogelijkheid om de cursus in delen te betalen. Neem in dit geval contact met ons op of kies voor de optie volledige betaling > SprayPay. Bij een aanbetaling is de optie gespreid betalen niet mogelijk.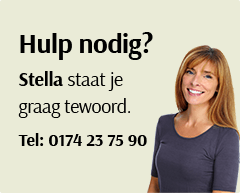 Dag 1:
Theoretische kennis acryl. De anatomie, M.G.O.D en het belangrijkste: de Mix Ratio van acryl leren. Dit is de juiste verhouding tussen liquid en poeder. Ook leer je vandaag het begin van tips plaatsen, tips blenden, product op tips aanbrengen en het vijlen. Oefenen doen we vandaag op eigen hand of op een oefenhand.
Dag 2:
We werken dag 2 weer op onze eigen hand of op een oefenhand. We beginnen met de uitleg over de verschillende freestechnieken. Als je geen oefenhand hebt kan je deze eventueel met korting aanschaffen in onze groothandel. Je leert vandaag ook het verlengen van de natuurlijke nagels door het werken met tips. Onder andere tips plaatsen, tips blenden, product plaatsen en perfecte vijl technieken komen aan bod vandaag. Natuurlijk leer je hierbij ook het strak afwerken van de kunstnagels met een top coat. Kortom; je leert op deze dag alle ins en outs over het maken van een strakke salon nagel!

Dag 3:
Vandaag komt model 1 mee. Op jouw model ga je de nagels verlengen met acryl op sjablonen. Je leert tijdens deze dag het aanbrengen van babyboom nagels. Babyboom nagels zijn french manicure nagels met een geleidelijke overgang (ombre) tussen het witte (of een color acryl) en het roze gedeelte, in plaats van een harde smile lijn zoals bij een french / reverse. Babyboom nagels hebben een elegante, klassieke uitstraling en hebben als voordeel dat uitgroei minder snel zichtbaar is. Ombre nagels kun je met elke gewenste kleur acryl creëren. 
Dag 4: Op deze dag neem je model 1 weer mee. Tijdens deze dag besteden we alle tijd aan het goed en strak opvullen c.q. bijwerken van de kunstnagels. Een nagel groeit namelijk uit en om ervoor te zorgen dat jouw klant mooie nagels houdt, worden deze iedere drie tot vier weken opgevuld. Opvullen is één van de meest voorkomende behandelingen in de salon. Soms laten nagels los, scheuren de nagels in of breken er hoekjes af: dan moet je natuurlijk weten hoe je dit kunt herstellen. Kortom, een essentieel deel van jouw werk als nagelstyliste.
Dag 5: Deze dag is de laatste dag van deze intensieve cursus. Dat betekent dat er op deze dag het examen theorie en praktijk wordt afgenomen. Voor deze dag heb je model 2 nodig voor een nieuwe set acryl nagels. Het is van belang dat jouw model geen kunstnagels of gelpolish heeft op haar nagels. Na het examen en de beoordeling hebben we een evaluatie waarin we eventueel feedback of nog tips geven en is de cursus afgrond. Als je de cursus goed hebt afgerond wordt je certificaat aan je uitgereikt en kan je thuis verder aan de slag met het vele oefenen!
Lestijden: De opleiding volg je in 5 dagen van 9.00-16.00uur. Tijdens deze lesdagen verzorgen wij de koffie, thee & water. Indien je 1 van de geplande dagen niet kunt, kunnen we je doorplannen tijdens de volgende bootcamp. We zijn hier flexibel in, zodat jij het ook goed kunt inplannen.
Lunch: Bij de opleiding zit geen lunch inbegrepen, neem dus zelf lekker wat te eten mee voor in de pauze.
Modellen: Je dient zelf te zorgen voor 2 modellen; Model 1 komt mee voor 2 lesdagen. Op lesdag 3 (voor een nieuwe set) en op lesdag 4 (opvullen) heb je 1 (hetzelfde) model nodig.
Voor dag 5 heb je ook model 2 nodig (examen).
Starterspakket: Bij deze cursus zit een uitgebreid starterspakket inbegrepen. Je dient zelf te zorgen voor een oefenhand (indien je op een oefenhand wilt werken i.pv. eigen hand), en een freesmachine (kun je ook aanschaffen op locatie of huren).
Huurprijzen: Indien je geen freesmachine hebt, kun je deze voor €5 per dag bij ons huren of je kunt er een bij ons aanschaffen.
Huiswerk: Iedereen die begint met de opleiding nagelstyling is verbaasd over de hoeveelheid informatie en de technieken die nodig zijn om nagelstyling volledig te beheersen. Om de technieken onder de knie te krijgen, geven wij huiswerk mee. Naast de 5 lesdagen in de week bij Beauty label, ben je nog ongeveer 5-10 uur aan thuisstudie (praktijk) kwijt. Dit kan op modellen of op een Nail Trainer.
Wist je dat?
Na het afronden van de cursus,  je standaard 10% korting op ons assortiment ontvangt?

Je de opleiding ook gespreid kunt betalen?

Je alle producten op locatie in onze groothandel kunt bekijken?
We beschikken over een grote en super luxe ruimte, waarin je de opleiding gedurende 5 werkdagen kunt volgt. Je hebt hier overzicht over de groothandel en lounge ruimte. Indien je hierna nog verder wilt leren kunnen we eventueel extra lesdagen inplannen.