Dit zijn de Quida standaard gelpolish kleuren.
Lees hieronder voor meer informatie en gebruiksaanwijzing.
€ 5,00
€ 4,13
€ 9,98
-50.00%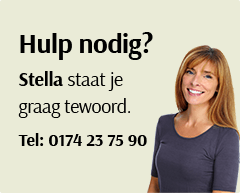 Deze standaard gelpolish van Quida hoort bij de gelpolish collectie.
De gebruiksaanwijzing voor de Quida gelpolish:
Stap 1 : Ruw de nagel lichtjes op met een blokvijl of spons, en ontvet de nagel met de nailcleanser.
Tip : Voor een nog betere hechting van bijna alle producten en dus ook de gelpolish, gebruik de Quida utrabond primer voordat je de base aanbrengt. Deze maakt geen gaatjes in de nagel zoals de meeste primers maar werkt als dubbelzijdig plakband en brengt proteines in de nagel voor extra verzorging.
Stap 2 : Breng 1 laag Quida base gelpolish aan en laat deze uitharden onder de UV of de UV/LED lamp.
Stap 3 : Breng 2x een dun laagje color gelpolish aan en laat het per laagje onder de UV of de UV/LED lamp uitharden. ( Verwijder hiervan nooit de plaklaag)
Stap 4 : Breng vervolgens een laagje top coat van Quida gelpolish aan , en laat ook deze uitharden onder de UV of de UV/LED lamp.
Stap 4 : Verwijder de plaklaag van de top coat met de Quida UV cleaner.
TIP: Voor het uitharden geldt; 36watt UV lamp 2 minuten en voor de UV/LED lamp 30 seconden.
De Quida toplaag 3min uitharden in de UV lamp en in de UV/LED lamp 60 sec.