Nog %1 beschikbaar
Deze allround training van Brow Tycoon is perfect voor de beginnende brow-stylist die nog geen ervaring heeft met het stylen van de wenkbrauwen.
Je leert in deze cursus álles wat je moet weten over de wenkbrauw en wenkbrauwvormen.

Tijdens deze training komen verschillende aspecten aan bod zoals:
De behandeling van de theorie o.a: Contra indicaties, Allergieën, Patchtesten.

Het uitmeten van de wenkbrauwen; Hierbij wordt aangeleerd hoe er gelijke, perfecte wenkbrauwen worden gecreeërd. 

Het voor en na behandelen van de wenkbrauwen bij een behandeling met 

BrowTycoon® 

Epileren van de wenkbrauwen 

Knippen van de wenkbrauwen 

Kleuren van de wenkbrauwen dmv Henna van 

BrowTycoon®

Kleuren met Intensive verf.
Voor deze training dien je zelf te zorgen voor 2 modellen.
De prijs voor een Allround BrowStylist cursus is vanaf €349,- excl. btw en 
is inclusief een uitgebreid startpakket zodat je gelijk zelf aan de slag kunt gaan met oefenen!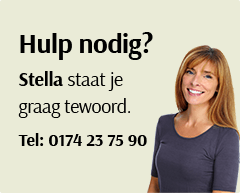 Bij de cursus Allround Browstyling van Beauty Label ontvang je natuurlijk een uitgebreid starterspakket van BrowTycoon & Intensive.
De volgende producten zitten in je starterspakket
BrowTycoon startpakket met wel 5 kleuren henna!
BrowTycoon pincet
Browtycoon schaartje
Browtycoon white pasta
Browtycoon mapping string
Browtycoon primer
Wenkbrauw Meetlat
Browtycoon Castor Olie
Startpakket Intensive wimper en wenkbrauwverf
Vraag van te voren of je modellen geen PPD allergie hebben!
Tijd: 09:30 tot 15:30
Het eerste model dient om 9.30 uur aanwezig te zijn (shapen/stylen en verven met Intensive verf)
Het tweede model dient om 12.30 uur aanwezig te zijn (shapen/stylen en verven met BrowTycoon)
Cursustijden:
09.00 uur: Aanvang cursus. We starten nu met de theorie onder het genot van een kopje koffie of thee. 
09.30 uur: Nu gaan we oefenenen op je model met het shapen/stylen en verven met Intensive. Tijdens de praktijk worden ondertussen nog alle tips en tricks uitgelegd.
12.00 uur: Nu is er tijd om te lunchen.
12.30 uur: Nu gaan we aan de slag met je tweede model; op dit model gaan we oefenen met het shapen/ stylen en verven met BrowTycoon Henna
De cursus is afgelopen aan het einde van de middag. Nu ontvang je je officiele Allround BrowStylist certificaat en kunnen we nog de laatste puntjes bespreken.
Na de cursus kan je nog rekenen op alle steun vanuit Beauty Label! We begeleiden je met alle liefde verder om zelfverzekerd zelfstandig als Brow Stylist aan de slag te gaan!
Als je een cursus bij Beauty Label volgt krijg je altijd 10% korting op je bestelling in onze webshop of in onze groothandel!